Description
RAM 300MM ECO FAN A compact fan ideal for the space conscious grower for use in grow rooms and grow tents. The RAM 300mm Eco Fan features: 

- Narrow design
- Louvre fan for even air flow
- 300mm blades (12") 
-Louvre control switch
- Fan speed control
- 3 settings
- Timer
- UK Plug

Aproximate size of unit 39 cm x 13 cm x 45 cm (lwh)
RAM 300MM ECO FAN
This compact 12" fan is ideal for a space-conscious grower, its narrow design makes it ideal to fit into a grow room or grow tent providing excellent air circulation. The Eco Fan which is also known as a Louver Fan or a Box Fan, features a louver setting which moves the air in all directions to ensure an even flow across a larger area rather than concentrating all the power into one direction.
The RAM 300MM ECO FAN is ideal for creating a more natural air movement in your growing environment.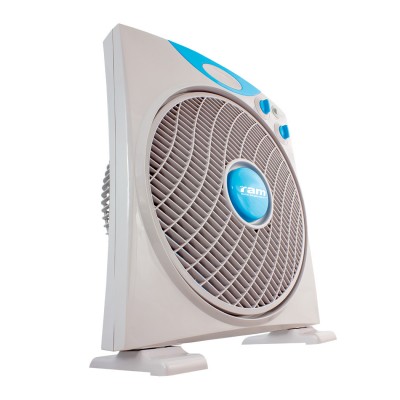 A compact fan ideal for the space conscious grower for use in grow rooms and grow tents. The RAM 300mm Eco Fan features:
– Narrow design
– Louvre fan for even air flow
– 300mm blades (12″)
-Louvre control switch
– Fan speed control
– 3 settings
– Timer
– UK Plug
Aproximate size of unit 39 cm x 13 cm x 45 cm (lwh)
Visit the RAM website
RAM 300MM ECO FAN quantity
The movement of air through your growing area is as important to your plants as water and nutrients. Water vapors in the air help keep plants from drying and CO2 helps photosynthesis, allowing your plants to grow strong and grow fast.
How important is airflow in a grow room?
Airflow prevents mold, mildew, disease, and pests from taking hold. Do yourself a favor and plan grow room airflow and proper ventilation well in advance of planting a single seed or potting a clone. The best grow room circulation fans naturally mitigate many of the most common issues with indoor growing
 
Payment & Security
Your payment information is processed securely. We do not store credit card details nor have access to your credit card information.